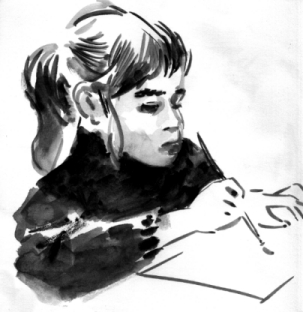 There was Nathalie, my step-daughter from 1980 onwards. She's still my kiddo daughter, and we're still in touch. That was in Saint-Romans, Isere.

Because of her mother following me down South, she had been uprooted from her family and friends and was most often in a sulky mood.

China ink with brush, direct. How I managed that I still wonder. I was never good at portraits, but this is her all right.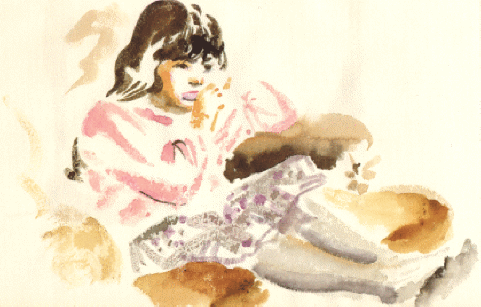 Once, the kid came over for a couple of days. His mother had written a note, stating he was asthenic* (I didn't know the word then, and am still unfamiliar with its clinical meaning, but vaguely remember that for the dictionary it meant he was depressed, tired and lacking energy. WE were exhausted way before the end of the weekend...

*denoting symptoms of physical weakness and loss of strength